In October, we studied modern Japanese artist Yayoi Kusama (or Kusama Yayoi, if you're following Japanese grammar). This was my favorite artist to decorate for so far, so check it out!


I got a Star Shower projector from WalMart for about $15. Huge impact and gives us the sense of being in one of Kusama's Infinity rooms!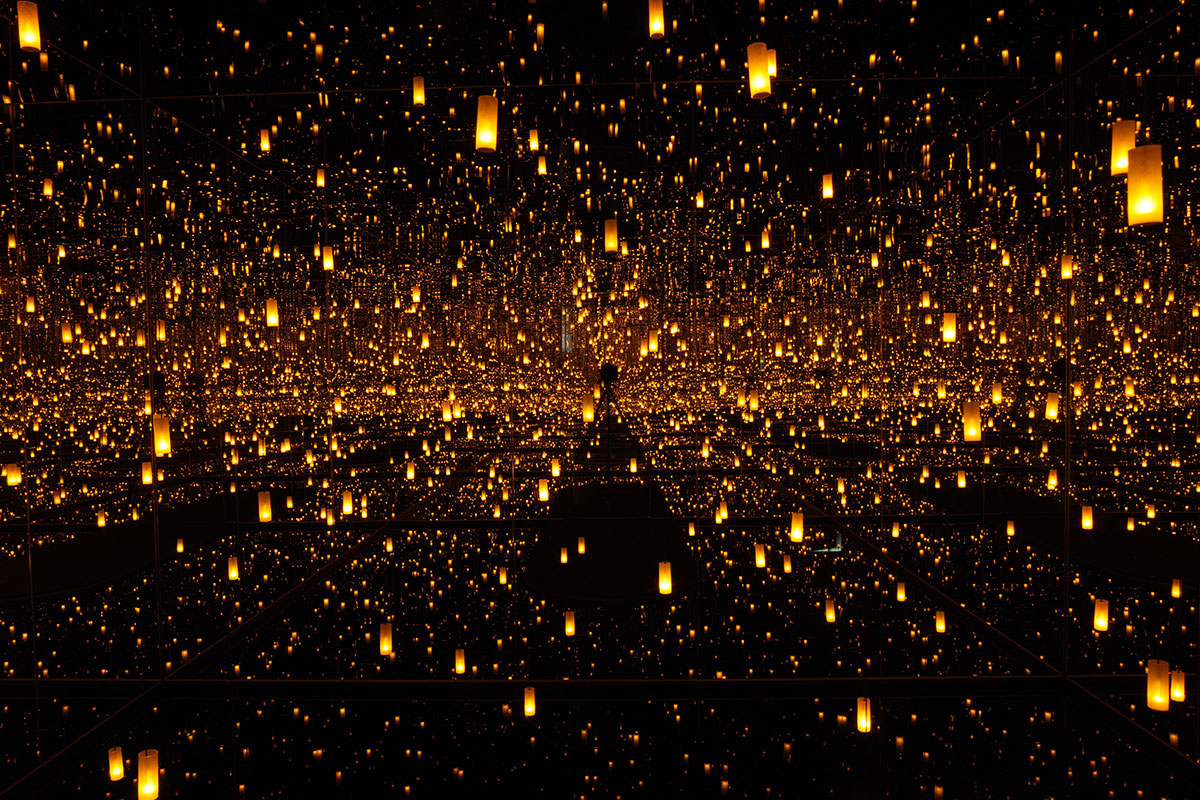 Infinity Room by Yayoi Kusama
To make sure we could see the lights, I covered the windows with dotted black paper.
A few examples of the pumpkins 3rd grade made, and some spotted pumpkins from Target helped complete the effect. And some Obliteration Room dots on the mannequins. ^_^